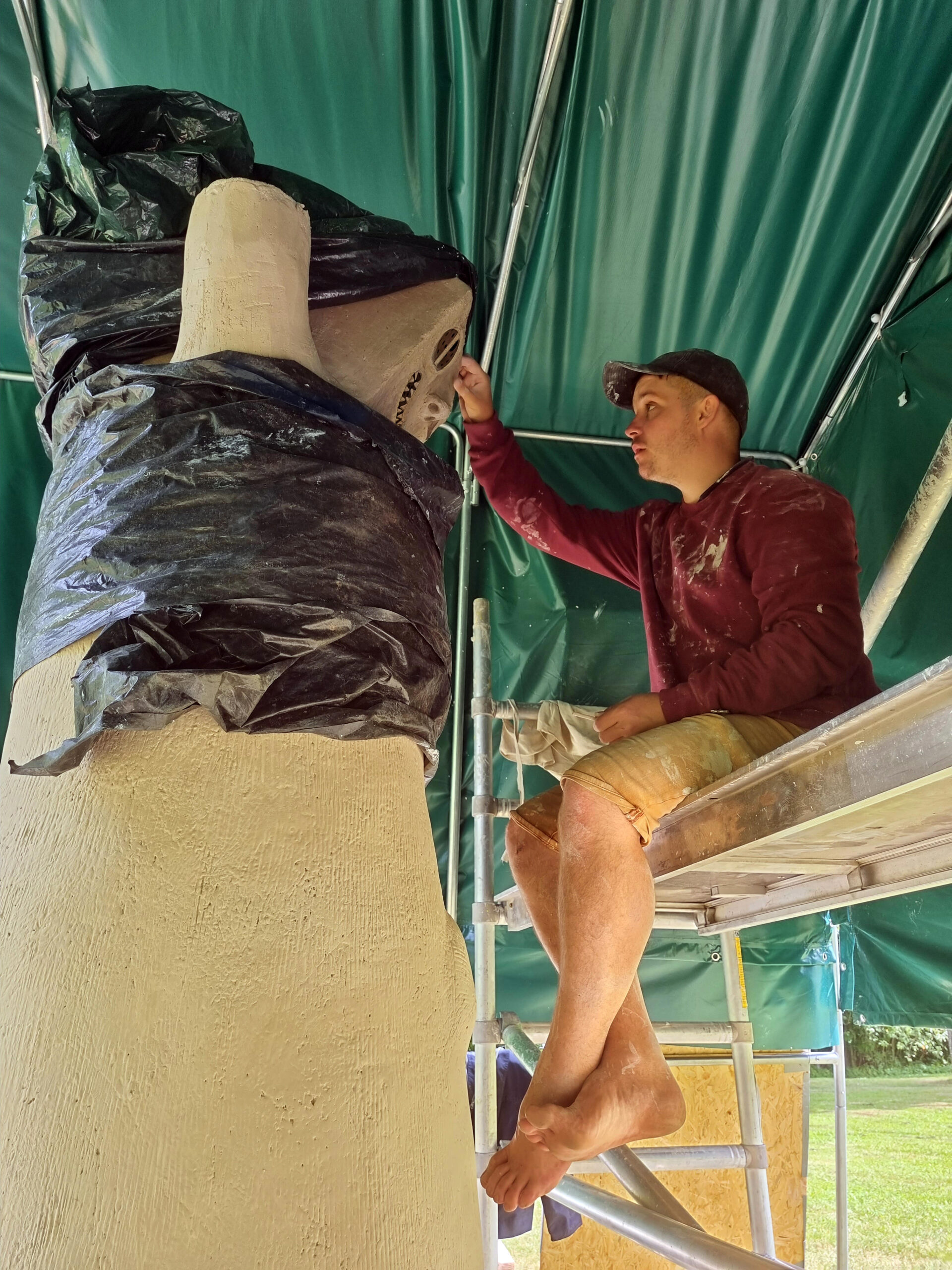 Artist, based in Saaremaa, Estonia.
Studied at Estonian Art Academy, MA in ceramics (2017)
Part of Estonian Ceramists Association since 2018.
Sander is mostly known for his intricately detailed ceramical sculptures. Each piece is like a still frame from a tale or a grinning character with it's silly backstory.
He draws inspiration from inappropriate jokes, conspiracy theories, psychedelics, childhood misconseptions, life & death, religion and random shower thoughts.
Altough as an artist Sander likes to build everything from clay, even the unnecessary eveyday objects like mousetraps and birdhouses… He is also deeply in love with wheel throwing techniques.
In the cover of the night, he likes to stroll the empty streets and write sketchy messages on the walls.
Live-Laugh-Die
I would like to congratulate you for finding my page somehow!
Sander.Raudsepp.art@gmail.com